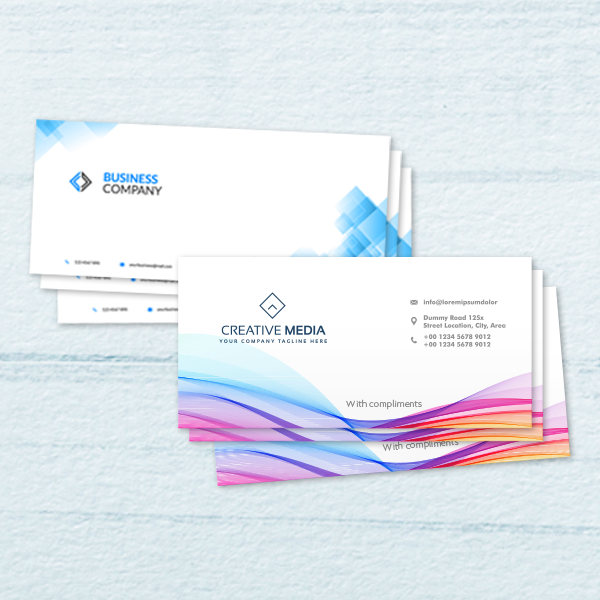 Our premium compliment slips are perfect for customising your external and internal letters. Choose your quantity and you're good to go!
Printed using the latest technology on FSC accredited high-quality Bond paper.
Either SINGLE or DOUBLE sided DL (99mm x 210mm)
Printed in full colour
on 120gsm uncoated
Need help with your artwork or a different quantity? Please just drop us an email or message and we will ping a quotation straight back to you.