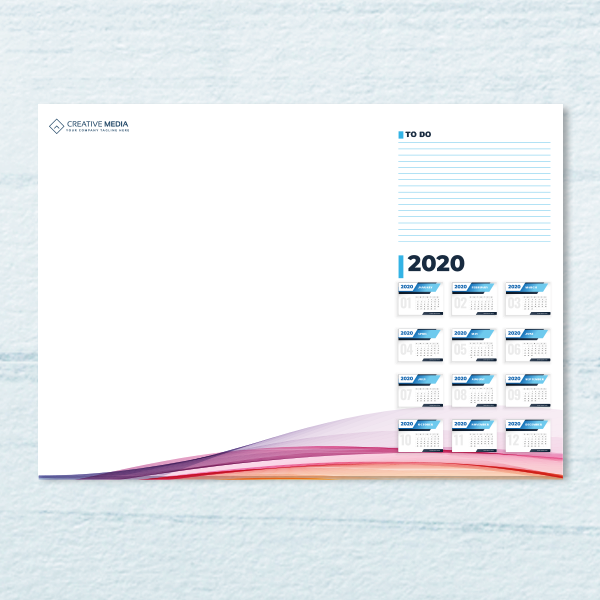 Desk Pads are perfect for both protecting your desk from stains and helping you keep on top of your calendar.
Our full colour, executive and branded Deskpads are printed on FSC accredited 120gsm bond paper, padded in either 25, 50 or 100 sheets and glued at the head with a strong greyboard back.
Please note:
First, select the size of pad you require, your padding option and then total number of sheets required..
Note: 10 pads of 100 = 1000 sheets. Please select "Pad (in 100s)" and "1000 sheet" option which will give you 10 pads.
Need help with your artwork or a different quantity? Please just drop us an email or message and we will ping a quotation straight back to you.