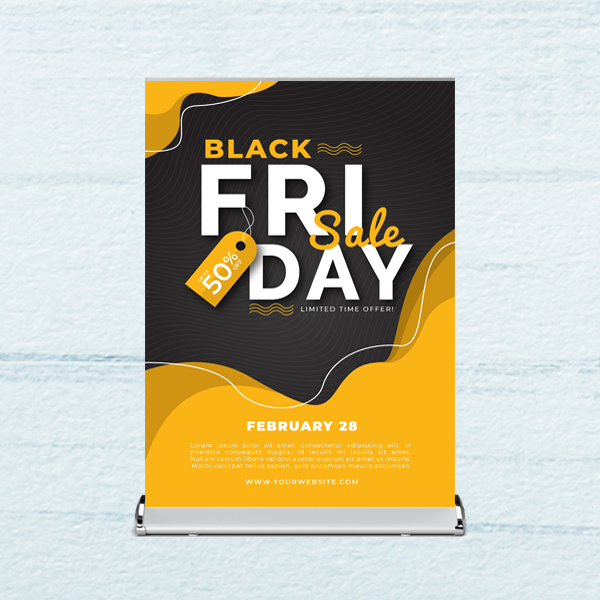 Desktop roller banners are a small but equally mighty version of our classic roller banner.
Whether you're using this desktop banner for retail displays or your front desk, this product can be the ideal solution when space is limited. The small price tag makes these desktop roller banners ideal for rotating product promotions and marketing offers at events.
Order your desktop banner stand today and guarantee a quality product that is printed on the same anti-scratch grey back material as our full-size roller banners, with an easy to assemble mechanism for transporting with ease.
Need help with your artwork or a different quantity,? Please just drop us an email or message and we will ping a quotation straight back to you.