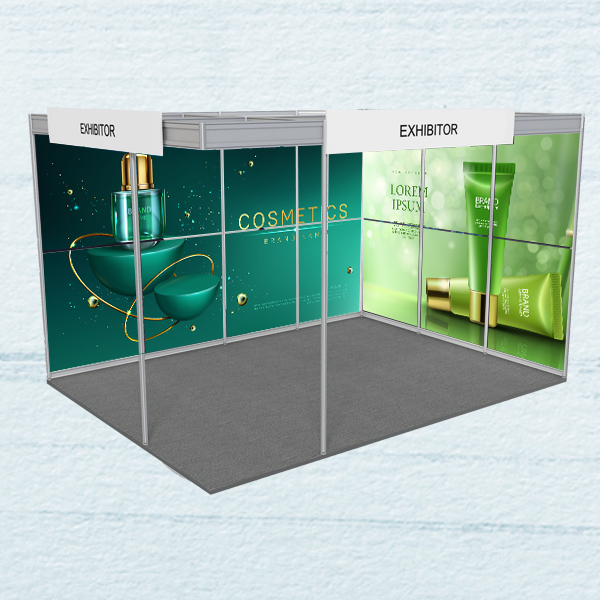 Exhibition stands and displays are an extremely cost-effective way of advertising at events and trade shows without large financial investment. Design your exhibition sign and we'll bring it to life — delivering it in time for your next trade show booth display.
Our display panels for exhibitions are available on sturdy, yet lightweight 3mm Foamex and anti-scratch grey back material. Both are super easy to transport and assemble without the need to hire additional tools and equipment. These exhibition boards are available in various shell scheme size configurations, with self-adhesive velcro for hassle-free installation.
Our full-length foamex panels are cut in half for easy transportation. For example, our 2340 x 923mm panels are split into 2 equally cut 1170 x 923mm panels.
Need help with your artwork or a different quantity or size? Then please just drop us an email or message and we will ping a bespoke quotation straight back to you.