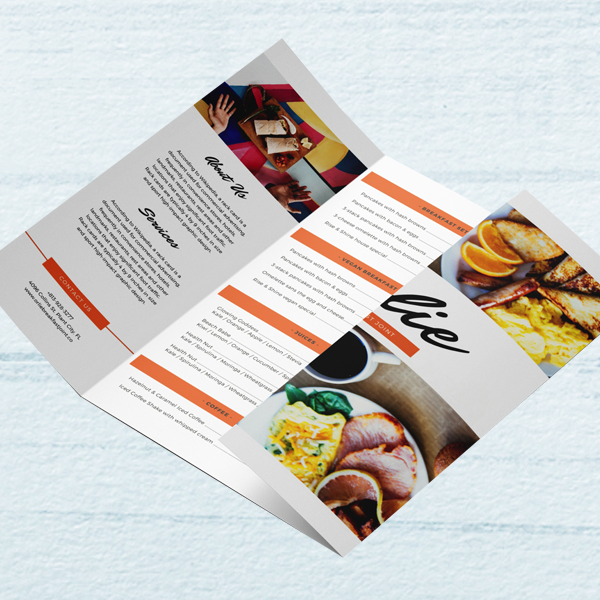 Showcase your cuisine in the style it deserves with a luxury 400gsm silk paper.
Complete with drool-proof lamination options, just in case your menu selection proves too much for some...
Choose how you would like these creased or folded at checkout.
Need help with your artwork, a different quantity or for your menus to be printed on an uncoated stock? Please just drop us an email or message and we will ping a quotation straight back to you.