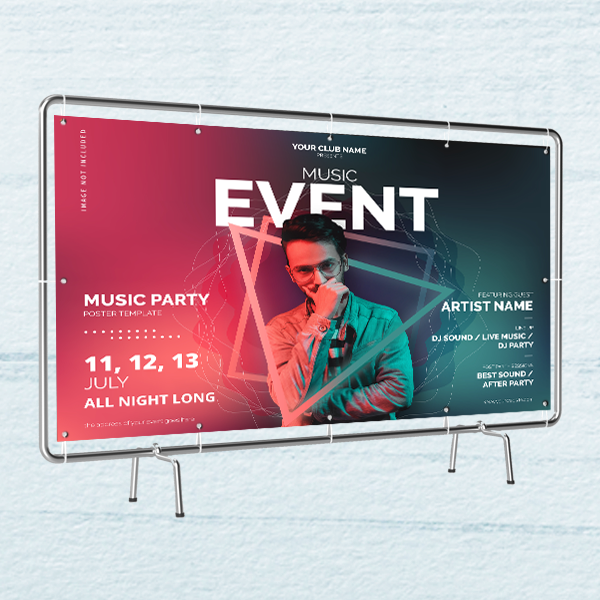 Fence Banners are guaranteed to add character and brand visibility to your outdoor event. Bespoke fence banners are the perfect way to turn ordinary barriers into vibrant and attractive promotional podiums —perfect for festivals, events, or anywhere that requires crowd control.
Available in a range of standard sizes, and printed on a rugged 340gsm Mesh PVC material, hemmed and eyeleted, ideal for even the most extreme occasions.
Please note: Barrier frames are not included.
Need help with your artwork or a different quantity? Please just drop us an email or message and we will ping a quotation straight back to you.