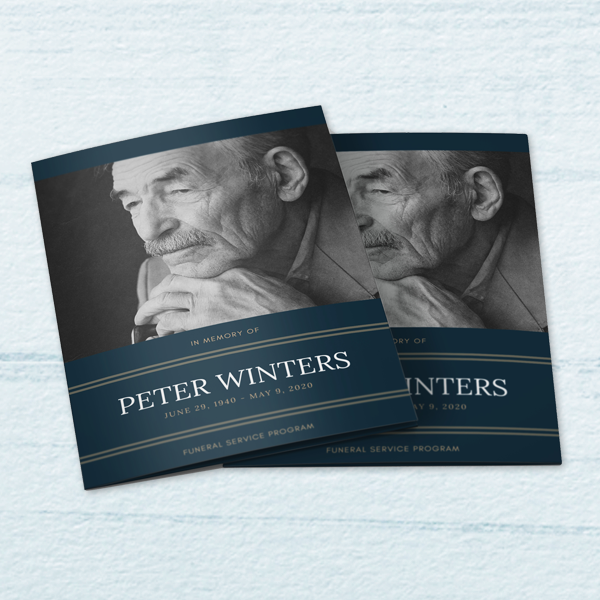 We offer a simple and affordable way to create a fitting memorable keepsake of your loved one.
We appreciate bereavement is a difficult time when it comes to arranging a service. We have the ability to dispatch your Order of Service the very same day, whilst still keeping costs to a minimum.
Quick, premium quality funeral Order of Service at very affordable prices!
Stitched Booklets PDF Requirements
Cover - Artwork required as a 2-page spread pdf (provide blank pages where no printing is required)
Inner Pages - A multi-page PDF is required in reading order
Need help with your artwork or a different quantity? Please just drop us an email or message and we will ping a bespoke quotation straight back to you.