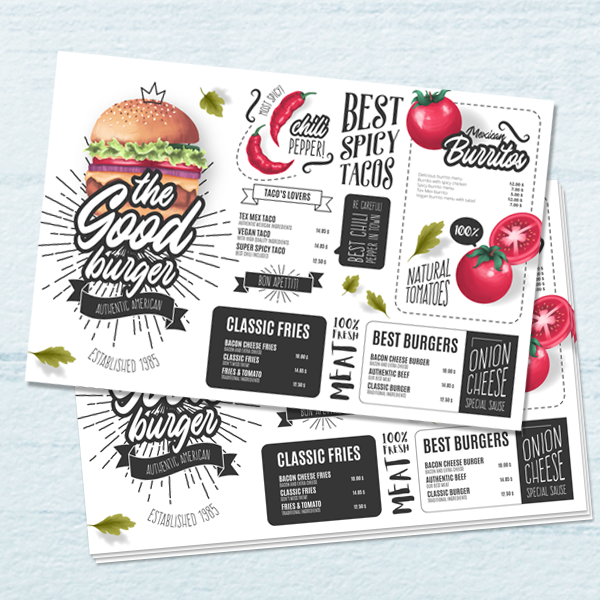 Make your customers dining experience extra special with printed Placemats.
Ideal for writing on and colouring in, making them a perfect time occupier for children and an affordable choice for throwaway menus. Choose from a luxury silk paper or a rustic uncoated paper, available in a variety of table friendly sizes.
Printed in full colour on one side only.
Need help with your artwork or a different quantity? Please just drop us an email or message and we will ping a quotation straight back to you.