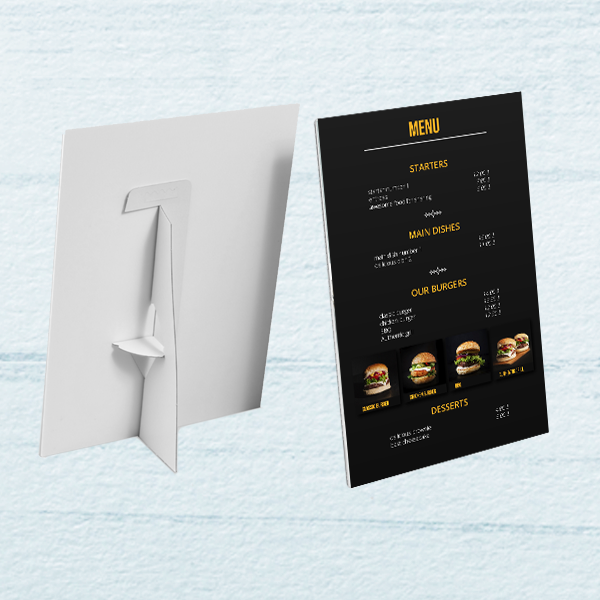 Strut cards, also referred to as show cards, are a perfect, space-efficient way to catch potential customers' attention. Your bold design will be printed on the card which then stands alone on any flat surface, thanks to the subtle prop on the back Strategic placement of a strut card will catch eyes from all angles and is an easy way to encourage business.
Strut cards are a great tool for any promotional business, whether you want to advertise a service, product or event, strut cards get the job done. Upload your design today or contact us with any further questions.
Printed in full colour on 2000mic display board.
Need help with your artwork or a different quantity or size, or do you need multiple versions? Please just drop us an email or message and we will ping a quotation straight back to you.